YG Entertainment is an entertainment company founded by Yang Hyun Suk based in Seoul. The company operates a record label, talent agency, clothing line, cosmetics firm, event management and concert production company, music production company as well as its own music publishing house. The name of the company 'YG' is an abbreviation for 'Yang Goon', a nickname given to the Executive Director/Founder Yang Hyun Suk.
YG Entertainment is home of hip-hop groups Jinusean and 1TYM, its current roster or recording artists are known to be some of the biggest KPOP acts to gain international fame, especially Big Bang, 2NE1 and PSY. YG is a prominent entertainment company in South Korea, it's record label is also one of the three big record labels in the KPOP industry.
YG Entertainment roster consist of amazing artist , trainees, actress and actors but today we are talking about my top 5 YG artists in the current roster.
5. Lee Hi
Lee Hi (Lee Ha Yi) is known as the runner up of KPOP Star Season 1. She debuted with the single title "1.2.3.4" in October of 2012. She was born on September 23, 1996 from Bucheon. The most recent solo song release from her is "Rose" from her 'First Love' album. She also join AKMU's Suhyun to formed the group called 'Hi Suhyun' and release a single titled "I'm Different" featuring iKon's Bobby.
4. WINNER
WINNER is known as Team A from the reality-survival program called Who is Next: WIN. Team A and Team B were both formed from trainees within YG Entertainment competing against each other in order to debut as the first YG boy group in eight years, after Big Bang. At the conclusion of the program the title 'WINNER' was given to Team A after they won all three rounds of public voting. The made their debut on August 15, 2014 as a 5-member group with the song titled "Empty."The group consist of Kang Seung Yoon, Lee Seung Hoon, Song Minho, Kim Jinwoo, and Nam Taehyun.
Kang Seung Yoon is a former Superstar K2 contestant who reached the final four. He debuted as an actor through the sitcom High Kick: Revenge of the Short Legged in 2011 and in 2013 he debuted as a solo artist. He is also the leader of the group. Lee Seung Hoon is the group main dancer and also a former reality-show singing contestant from KPOP Star Season 1 coming in 4th place. Song Minho started as a underground rappers-turned-idols. He was a trainee intended for the male group Block B, but left the group. In 2011, he debut as a rapper with the ballad group BoM under Y2Y Contents Company, however the group disbanded two years later, but was recruited into YG in 2013. He made his acting debut in March of 2012 through the drama The Strongest KPOP Survival. Kim Jinwoo was brought into YG by Big Bang's Seungri after seeing his potential and accepted as a trainee in 2010. Jinwoo and Taehyun was both recruited in 2011 through a private audition.
3. 2NE1
2NE1 is a four-member girl group debuted in May of 2009 with the song titled "Fire." The group consist of members CL, Minzy, Dara, and Park Bom.
2. Akdong Musician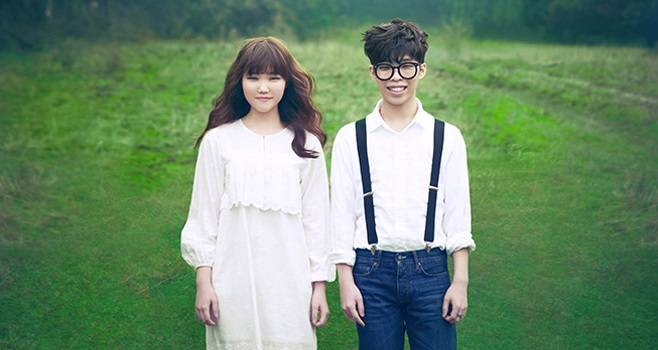 Akdong Musician is a brother-sister duo consisting of Lee Chanhyuk and Lee Suhyun, who sign under YG Entertainment after taking first place of the second season of KPOP Star. They both lived with their parents in Mongolia for two years before returning to South Korea to pursue a career in the music industry. They debuted in 2014 with the album title 'Play' with the song "200%". Suhyun also formed a unit group with solo artist Lee Hi.
1. Big Bang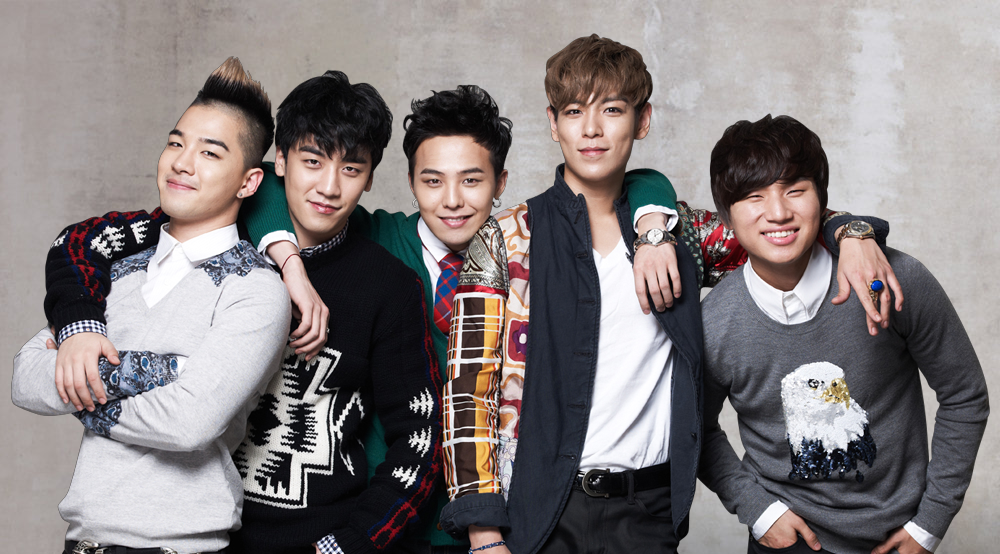 Big Bang debuted in August of 2006 with members Taeyang, Seungri, G-Dragon, TOP and Daesung. The members of the group have debuted as a solo artists and form units group among themselves. Their breakthrough song was the song titled "Lies" from 2007 giving them fame and their latest track title is "Blue" release in 2012.
G-Dragon and Taeyang were the first ones to receive training under YG at the age of eleven. TOP was an underground rapper contacted by G-Dragon whom he was childhood friend with. Seungri first appeared on the reality TV series Let's Cokeplay: Mnet Battle Shinhwa, were idol group Shinhwa search for members to make up the 'second generation Shinhwa'. The original lineup consisted of 6 members with Daesung and So-1. So-1 dropped prior to their official debut.
Honorable Mention: iKon
iKon is former known as Team B of Who is Next: WIN, whom didn't win. Team B got another chance through another reality survival program called Mix & Match to create a 7-member boy band. Team B consisted of members B.I, Bobby, Kim Jinhwan, Koo Junhoe, Song Yunhyeong, and Kim Donghyuk. Through Mix & Match three new trainees was introduce to join Team B for a chance to debut. Although members B.I, Bobby and Kim Jinhwan was confirmed to be members of iKon, the other three members of Team B was not. After the last stage and the show ended, the other three original members Koo Junhoe, Song Yunhyeong and Kim Donghyuk will be joining iKon with the other three members along with Jung Chanwoo.
Who are some of your favorite artists under YG? There is PSY who came out with hits like 'Gangnam Style' too. Thanks.