In today LTA KPOP episode, we are talking about Uee of After School. Uee debuted in 2009 with After School and still a currently a member of After School. She active as an idol, singer, dancer, but also as an actress too.
(Search under Google, provided by soompi.com)
As an actress, she been in of drama either, playing the main role, a small role, or even just a cameo appearance. I'm here to tell you my to 5 drama/movie Uee have stared in. Starting in fifth place we have...
5. Hogu's Love
(Search under Google, provided by f4plus1.blogspot.com)
I haven't finish watching this drama yet, but it been out since last year. I am currently watching this drama but so far, I am liking this drama a lot.
4. You're Beautiful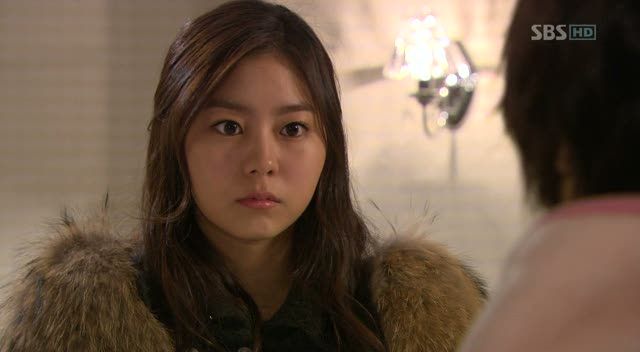 (Search under Google, provided by dramabeans.com)
You're Beautiful is one of my favorite drama released in 2009 and one to watch for new K-drama lovers. Uee played a double face actress who later falls in love with Jang Keun Suk character's Hwang Tae Kyung.
This is the second drama she appears in and it a really great drama. I honestly miss her chubby cheeks.
3. High Society
(Search under Google, provided by kdramastars.com)
High Society is the most current drama she stared in (not cameo). She played Jang Yoon Ha along side Sung Joon whose character name is Choi Joon Ki.
I happen to really like this drama a lot for Uee, but also for the supporting couple beside Uee and Sung Joon.
2. Ojakgyo Family
(Search under Google, provided by soompi.com)
Uee stared in Ojakgyo Family as Baek Ja Eun along side Joo Won who plays Hwang Tae Hee. Although I was ify about Uee acting in this drama, I love this drama more because of the chemistry between Uee and Joo Won's character more.
1. Golden Rainbow
(Search under Google, provided by fanpop.com)
Golden Rainbow is an amazing drama. It stared Uee as Kim Baek Won along with Jung Il Woo, Lee Jaeyoon and Chae Yeryun. But the other cast member made up of anything that is boring to me. Golden Rainbow have be going insane when it came out, but also very emotional too because of all the sad scene and reunited scenes too. It crazy but awesome too.
There you have it, my top 5 Uee acting drama/movies. Leave some of your favorites of Uee acting, or if you sort of agree, leave some of your favorite scenes below. Thank you.:)